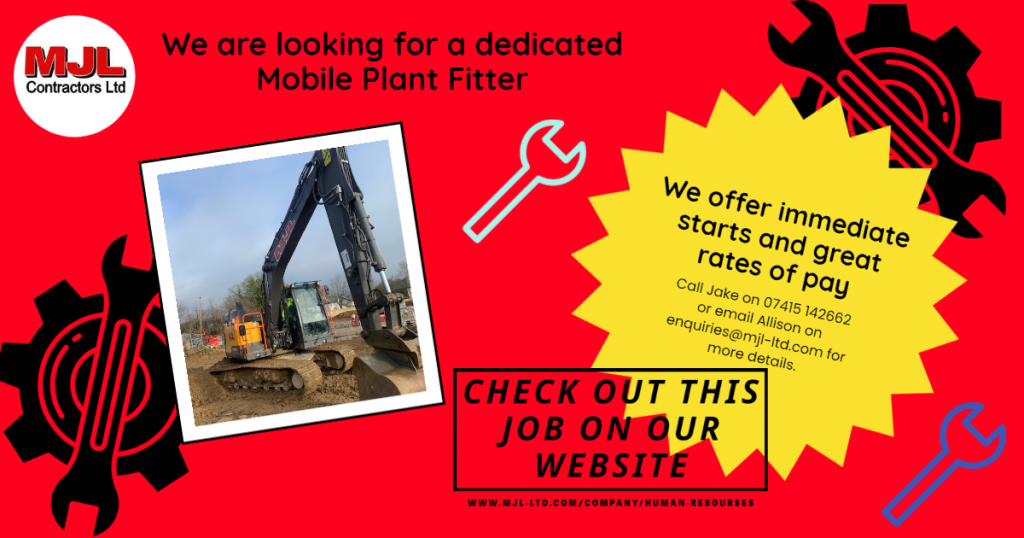 We are looking for an experienced Plant Fitter to work within the construction industry on our extensive fleet of plant machinery and tools.
You will be working on a range of construction sites throughout the South West repairing, servicing and maintaining machinery.
Experience is essential.
Wage is dependent on experience ranging from £30-£35K
Call Jake on 07415 142662 for more details.
Job Type: Full-time
Salary: Competitive and dependant on experience
Experience:
Repair, Maintenance & Installation Occupations: 2 years (required)