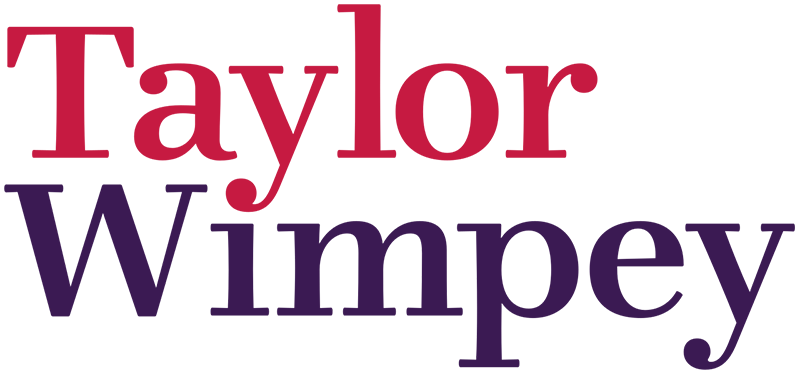 Cranbrook, Exeter
MJL are delighted to be associated with this high-profile project with a sub-contract currently covering installation of plot and infrastructure works relating to 390 units.
Works to the third parcel of housing comprising 240 units have just broken ground with the balance of work to the earlier parcels comprising only of finishing works.
Cranbrook is a major development site with work being undertaken at a fast pace in and involves service connections via a district heating main within the common infrastructure.
MJL currently have a large presence of men and machinery on site to keep up with the strong demand to deliver high quality houses in volume and to a tight programme.
Plumb Park, Exmouth
This prestigious project of 264 units built around a local monument known as "Donkey Hill" is unique in its surrounding and encompasses far reaching sea views.
MJL were commissioned by Taylor Wimpey for this extensive groundwork contract comprising major infrastructure works, plot works and large quantity of Permacrib retaining walls to shape and model the site to the desired levels.
There was also a large pumping main to be installed with a tricky off-site connection and significant underground attenuation tanks to deal with surface water from the project.
Due to extremely poor ground conditions including running sand and significant ground water to deal with, all in all this is one of the most challenging sites undertaken by MJL.
Please see recent case study working with McCann on the box culverts here
Bickland Water, Falmouth
This site of 94 units sits within the major expansion of Falmouth in the Bickland area.
MJL have recently commenced infrastructure and plot works on site and are currently progressing well with works on site.
Within the curtilage of the site there is a public right of way that splits the site down the middle leading to a local church and has a regular flow of pedestrians requiring careful management of plant movements around the site.
MJL have also installed a large Carlow attenuation tank against the adjoining highway that required extensive temporary works and careful planning due to the size and proximity of the excavation.
Farleigh Meadows, Tiverton
This development of 255 units included extensive off site works in forming a new roundabout as part of the Section 278 agreement.
MJL encountered ground issues on site with peat, requiring careful management to mitigate costs to the developer and a variety of foundation solutions to overcome in challenging circumstances.
The off-site sewer connection required directional drilling beneath an existing Leat that involved a temporary bridge structure to facilitate completion of works either side of the Leat.
Whilst the majority of the infrastructure works have now been completed, there are still a large number of plot works to be completed throughout the course of this year.
Former Richard Lander School, Truro
This development of 226 units was at the time one of the largest developments in Truro and captured much interest because of the sites former use.
The site was also to our knowledge the first of its kind to have a permeable road network as part of the Section 38 agreement and presented a series of challenges during installation.
The site access was off one of the busiest roads in Truro with careful traffic management required throughout.
This was another challenging site now nearing completion with only final road & sewer adoption works being completed.
Liskey Hill, Perranporth
The above development comprised 120 units wrapping around the existing school grounds on the outskirts of Perranporth.
MJL were commissioned to install a major new road network separated by an existing bridleway where access for the public needed to be maintained. We also completed all substructure, drainage, service and other associated plot works.
The site had a significant level change requiring careful plant management and the installation of a variety of Permacrib, reinforced concrete and masonry retaining solutions.
The site is now almost complete with only minor works to complete road & sewer sectional agreements.
Hay Common, Launceston
This development of 85 units is now in the latter stages of construction with final road & sewer adoption works being completed.
Bissoe Road, Carnon Downs
This development of 42 units was recently completed by MJL and contained a variety of houses in the village of Carnon Downs.
Sampys Hill, Mawnan Smith
This development of 46 units was recently completed by MJL and contained a variety of houses set around a central Public Open Space within the desirable village setting of Mawnan Smith.